Atomic Power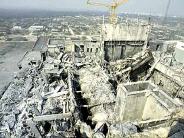 Nuclear power is a force man cannot control !

- not safe
- not cheaper
- not healthy
- not renewable


Over 440 nuclear power plants around the globe produce heavy radioactive waste, which keeps dangerous for several thousands of years.
And there is no safe place for final storage WORLDWIDE !!!
How comes ?
Because our earth changes itself faster, than radioactive waste decreases.

Everyone, supporting this most dangerous way of energy production, is willing to accept, that nuclear power stations can kill peoples and contaminate whole countries.

Can you accept living close (500km) to a nuclear power station ?
---
copyright SKYFUND.COM - 2009-2014 - SKYFUND reg. Trademark (Pat. No. AT 257857 09-10)