SKYFUND Investments

Life is changing day by day. People are moving all over the globe, virtually and physically. Any new task requires solutions. Sometimes it requires new solutions, too, but sometimes, we should not forget, what we already have.


---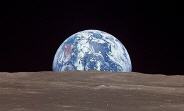 What we owe to our children and even their children is sustainability. So SKYFUND is facing this responsibility by choosing and suggesting solutions Mother Earth would aswell. It is a point of view, rather focusing on long terms, than on high flyers.
The eagle hasn´t landed without many birds!
---
copyright SKYFUND.COM - 2009-2014 - SKYFUND reg. Trademark (Pat. No. AT 257857 09-10)